First Class Zollservice
Since 1992, your professional partner for transport, supply chain security and support for logistics companies.
Available around the clock at 8 locations from Frankfurt International Airport to Bremen. Even at weekends and on national holidays.
Are you looking for a reliable service partner for transport, cargo-screening control or assistance in import, export or customs clearance issues?
Would you like to expand your company's range of possibilities through recognized certification? (AEO / known consignor / regulated agent / DIN conform quality and security systems)
Would you like to certify your employees through trainings in aviation security, customs and excise and foreign trade and logistics expertise (in-house seminars and online courses)
Since 1992, First Class Zollservice has specialized in the professional handling of all transport and supply chain security issues.
For all general questions regarding certification and trainings, as well as accounting, please contact us via:
Email:
First Class Zollservice & Transportvermittlungs GmbH
Hauptverwaltung
Neckarstr. 45
65479 Raunheim
Available for your call from 08:00h to 17:00h.
Tel: +49 (0) 6142 83 585 0
For transport scheduling, customs clearance and cargo screening, please contact us via:
Email:
Available around the clock under:
Tel: +49 (0) 6105 4035 20
Mobil: +49 (0) 177 92 99 273
An overview of all our offices is available below.
What can we can do for you? Here is an overview of the services we provide:

Shipping & Cargo
Whether you are dispatching your own consignments or transporting cargo for customers – some aspects of transport are so complicated, time consuming and expensive that the best solution is simply to let us take care of things.
We can look after the entire transport process for you – from start to finish. Alternatively, you can make use of our services in a part or parts of the process, which you maybe can't carry out yourself so effectively.
Since 1992, First Class Zollservice has specialized in the professional handling of all matters in the field of cargo transport. Take advantage of our experience, our expertise and our optimized infrastructure.
Transport and Delivery

We can transport your goods / freight worldwide to its final destination. Within Germany we also provide a refrigerated truck service.
With our collections and delivery service, you know that your shipment will get there in time –  even on weekends and bank holidays.
We also offer the transport of temperature-controlled goods within Germany.
Advantages for you:
Attractive tariffs
Regular compilation of consolidated air freight consignments
Completion of all shipping documentation via EDV
Bank holiday, weekend and express service
Cooperation with fast and attractively priced long-distance hauliers
Fast, timely and reliable customer service
Trained personnel to keep you shipment safe
Special deliveries with:
Car
Van
Lorry
Articulated lorry
Import & Export
We organize customs clearance for air and seafreight and ensure a quick and efficient import / export process for your cargo.
Customs Clearance includes:
Export-handling, import-handling, customs clearance
Direct computer link to customs authorities, with release usually within 30 minutes
Online connection to customs authorities at Frankfurt Airport and to other authorities within Germany. Data is transmitted using the new ATLAS system and customs applications before presentation and clearance of your consignment during transport into Germany
Special customs processes, such as inward and outward processing
Trained staff to speed up the processing of your goods
Specialist advice on import and export licenses
Classification of products using the export control list and German customs tariff
Obtaining of import and export licences
Intrastat registration for EU-wide circulation
Expert advice on preferences, prohibitions, restrictions and tariffs
Customs control procedures
Temporary use, such as for trade fairs

Help With Certifications
First-Class-Zollservice can assist in the successful development of your company.
We offer advice and accompany you throughout the certification process, which can open up many new possibilities for your company.
Expand your range of services (and increase turnover).
Reduce your dependency on external service providers.
Make use of simplified processes in the handling of a secure supply chain and at customs.
Attaining recognized certification will give you a competitive advantage and you present yourself as a professional company to customers, business partners and interested parties.
Important Certification for Logistic Companies:
ISO 9001 and ISO 28000 based Quality and Safety Management
Status "Authorized Economic Operator" (AEO)
Status "Recognized Consignor"
Status "Regulated Agent"
First-Class-Zollservice has been working in and around Frankfurt International Airport with the secure supply chain since 1992 and, alongside any necessary education measures, offers assistance and accompanies you throughout the certification process.
The decision for a specific level of certification is preceded by extensive consultation
For many companies the process of certification is just a complicated labyrinth. Without the appropriate consultation in advance, costs and benefits of getting a certification are extremely difficult to calculate and judge.
We answer your questions in advance and help you to decide, if and how your company can benefit from certified accreditation.
Quality Management and Security Systems
Boost your business with a DIN certified Quality and Security System.
The introduction of a quality management system can noticeably boost productivity and give you a competitive edge.
Simplify the process of growing your customer base – with certification you present yourself as a professional and trustworthy business partner.
Increase customer satisfaction – fulfill customers' wishes faster and more efficiently
Lower your costs – optimize work processes and achieve lasting cost reductions.
Gain access to new markets – applying internationally recognized standards will give you a competitive edge in many markets.
Environmental awareness – compliance with standards helps reduce the negative effects of business operations on the environment.
Every year approximately 50,000 companies in Germany attain ISO 9001 accreditation. This standard serves as a basis for subsequent industry specific certification.
ISO 9001
ISO 9001 is the foundation of many quality management systems.
Clear definition of hierarchy and process organization allows responsibilities and authorizations to be more efficiently controlled.
All relevant company processes are defined and controlled via identification numbers.
An on-going improvement process allows company processes to be optimized and more economically structured.
Regular customer satisfaction controls lead to a higher level of customer orientation, which itself leads to greater customer satisfaction.
When this system is implemented and becomes part of the company culture, potentially certified and authorized by the TÜV, all economic and quality relevant processes will have been defined and recorded.
This standard simplifies attainment of further industry specific certification, as the exisiting documentation serves as a basis and  needs "only" to be updated and/or expanded.
ISO 28000
The ISO 28000 Standard certifies security management for transport companies.
ISO 28000 Supply Chain Security is the industry specific management and security system for the field of logistics.
The aim of the ISO 28000 is to increase security in the transport chain.
Key focus is on the analysis of company specific risks and weak points and developing appropriate measures of elimination:
ISO 28000 Supply Chain Security is compatible with ISO 9001.
ISO 28000 bundles your entire quality and security management into a single, sensible system.
ISO 28000 is recognized internationally.
With more than 20 years experience in the field of supply chain security, First-Class-Zollservice is the ideal contact for transport companies wishing to optimize their quality and security management.
How we can help you
We assist you in every step – right up to final certification, and if you so wish, beyond that.
In the first step we answer your questions and offer advice, in a meeting which we are happy to hold in your office.
We analyze the company, the quality and security relevant processes and develop, together with you, an ISO 9001 or ISO 2800 system specifically designed for your business.
Certification is carried out by our cooperation partner, TÜV Austria.
Following certification we are happy to assist in any matters regarding external quality representatives and auditors, for example, with customer audits, documentation or the continued implementation and development of the system.
Contact us and find out how customer satisfaction, corporate image and business processes can be improved.
AEO Certification
We support you from the application as AEO to the final audit and certification.
AEO status is given to entities which are deemed as particularly secure and reliable by customs authorities.  We support you during your application and until you are given AEO status by the customs authorities.
Types of AEO status:
AEO C "Customs Simplifcations"
AEO S "Security and Safety"
AEO F "Customs Simplifcations and Security and Safety"
The different types vary with regards to official requirements and benefits.
AEO status recognises companies as reliable and offers simplified customs procedures.
Our certificate number:
DE AEO F 102244
AEO status can be seen as a mark of quality and becomes more and more important to customers.
The aim is the continuous protection of international supply chains, from manufacturer to consumer.
Who can apply for AEO status?
Any entity involved in activities covered by customs legislation may apply for AEO status. AEO status is valid in every member state.
Requirements
Companies must meet strict requirements with regards to reliability, solvency and following of security measures.
Advice and support
We offer advice and support on your way to achieving AEO status.
Regulated Agent & Known Consignor
When dealing with airfreight consignments, the companies involved must comply with extensive and complicated security regulations. These are in place to guard against attacks on security in civil aviation.
As a company involved directly in the supply chain (e.g. transport company, courier, express service, airline etc.) it is possible that you will require the status of recognized consignor or regulated agent in order to comply with legal specifications.
We offer advice and can help you attain each required status level.

In a secure supply chain, airfreight is only dealt with by "secure" companies, known either as recognized consignors or regulated agents.
Recognized Consignor (RC / bV)
A recognized consignor is the first identifiable person to introduce an airfreight consignment to the transport supply chain. This refers to the person or entity where the airfreight consignments are selected or originate.
Only freight from a recognized consignor can be transported by a regulated agent as secure airfreight in passenger planes. Otherwise it is not possible to guarantee a secure supply chain.
You can have your company certified as a recognized consignor. In order to attain this status your personnel must undergo specific, legally required trainings and the rooms in which freight consignments and other goods are stored must be appropriately safeguarded.
Regulated Agent (RegB)
Regulated agents are companies which carry out security controls and/or cargo screening on airfreight consignments.
The status of a regulated agent allows you to deal with secure airfreight and transport or store goods without the consignment losing its secure status. In the event of "insecure" consignments, the regulated agent, employing appropriately trained personnel and the required control techniques, can carry out screenings and alter the status from "insecure" to "secure".
The cargo screening process is designed to check that a consignment actually contains the goods declared and to ensure that no prohibited objects are handed in as airfreight.
In order to become a regulated agent you require an airfreight security program with a description of the security measures you have implemented, the appropriate trainings for your personnel and authorization from the Federal Aviation Administration.
About Us
"Customer Service means to us to deliver the best service as possible to our customer – and to achieve the best results possible!"
We are customer-focussed, reliable and always meet our deadlines.
Since 1992, First Class Zollservice stands for professional execution of all services around cargo. We hold several certifications and are your neutral partner for all business related to air cargo.
Since 2007, we have successfully branched out into aviation security and the implementation of quality management systems.
Our team of logistics specialists, clearance agents and drivers is continually being trained and is therefore able to provide a fast, secure service.
How can your company achieve the status of recognized consignor or regulated agent?
The status is given by the Luftfahrtbundesamt (Federal Aviation Administration). In order to attain each status you will need to create a security program and your personnel must complete a range of specific trainings.
We offer advice and accompany you to the status of recognized consignor / regulated agent. You decide how much we do for you. You select our services based on your individual requirements.
The first meeting on-site at your premises is free of charge and without obligation!
We offer support with the following services on your way to becoming a recognized consignor or a regulated agent:
Developing security programs for recognized consignors (recognized consignors)
Developing airfreight security programs (regulated agent)
Germany-wide courses carried out by authorized trainers. Either as an open seminar or an in-house seminar exclusively for your company. Some topics are available as an online training.
Support in the implementation of legal requirements.
Preparation for the authorization audit by the Federal Aviation Administration.
We accompany you through Federal Aviation Administration audits.
We carry out annual internal audits, including checklists, documentation and reporting.
We provide an external air safety advisor.
The first consultation in your company is free of charge and includes a viewing tour of your premises and subsequent advice on the next steps in the field of airfreight security.
We will be happy to arrange an initial consultation. Please do not hesitate to contact us by telephone or via the contact form.

Training
We offer relevant training courses on security, customs and international trade and courses for professional drivers.
Do join us for training and advice.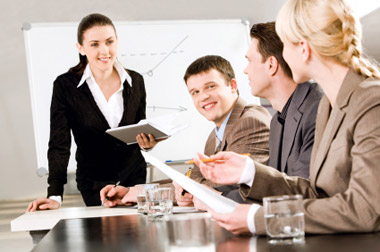 Our training will support your employees in working successfully with customers and authorities.
Our trainers and training programmes are officially acknowledged and guarantee relevant and successful learning.
We offer all-round support for customers who take advantage of any of our training courses, including compliance with relevant regulations.
To support you in running a successful business, all training can take place on weekends, and, if you wish, in-house.
Personnel working with air cargo are required by German law to attend certain courses. This includes for example personnel with access to identifiable air cargo and Designated Security Officers of forwarding companies, hauliers and storage companies.
We offer full support aviation security training support that enables our customers to meet legal requirements.
Customs And Foreign Trade
Globalisation of the economy has brought new challenges for companies importing and exporting goods. Our training on customs and foreign trade equips you with the relevant strategic and operative skills.